Dr. Douglass Capogrossi
Visits Dr. Michael J. Cohen
On San Juan Island
On Saturday, May 4, Dr. Douglass Capogrosssi, together with his wife, Fely, and daughter, Angela, paid a very special visit to Dr. Michael J. Cohen, on San Juan Island traveling by Ferry to Friday Harbor from Anacortes, Washington, very near the Canadian border. Dr. Cohen is a world renowned applied ecopsychologist, living on San Juan Island, and it is the home base of his award-winning Project NatureConnect. Dr. Cohen was recipient of the 1994 Distinguished World Citizen Award. He conceived the 1985 National Audubon International Symposium "Is the Earth a Living Organism," at the University of Massachusetts and established the sensory sciences of Organic Psychology and Natural Attraction Ecology in 2008. He is the Editor of the "Journal of Organic Psychology and Natural Attraction Ecology" and an award winning author of ten books dealing with applied ecopsychology including Educating, Counseling and Healing With Nature, The Web Of Life Imperative and Reconnecting With Nature. Dr. Cohen is also an accomplished folk song artist and contra dancer, who presents traditional music programs accompanied by guitar, banjo and accordion for the U.S. National Park Service and Skagit Valley College Elder hostel on San Juan Island, Washington.
More photos from San Juan Island on Akamai Facebook
Dr. Anthony Payne's Donor Granulocyte Program
Finds Success in Treatment of Late Stage Cancer Patients
Dr. Anthony Payne, a long standing member of the Akamai University faculty, came up with a novel cancer treatment approach in which cancer-fighting granulocytes from young people are pooled and infused by intravenous means daily for ten straight days. A firm in Mexico dba Nova Cells Institute of Mexico originally contracted Payne to come up with a suitable cancer eradication approach during 2010 and following receipt of his method commenced carefully orchestrated experimental use of it in dying cancer patients for whom conventional treatments had been exhausted or simply did not exist. This work was done at several major medical institutions in Baja, Mexico and involved leading hematologists and other medical specialists. The first patient treated was an American businessman who had advanced prostate cancer with spread to nearby bones and other organs. He was, in fact, told by his American oncologist that unless something totally unexpected happened he would likely pass away in a matter of weeks. Following his ten day course of donor granulocyte infusions he experienced ultra-rapid tumor regression and was in complete remission within about 3 months time. Following this and other clinical successes, the treatment method was made available to other advanced cancer patients who also had stellar responses. However, because there is a <1% chance of a serious immune reaction (rejection) only people with advanced, typically end stage cancer have been and are approved for treatment. To-date the donor granulocyte method has consistently resulted in often rapid tumor die-off and many instances of significant partial and total remission. Readers can learn more by going to:
Dr. Anthony Payne Paper on Granulocyte-Based Treatment
Dr. Anthony Payne Brochure on Granulocyte-Based Treatment
Akamai Announces New Leadership
For Asia Business and Education Programs
Akamai University President, Dr. Douglass Capogrossi, on behalf of the Akamai University Board of Directors is proud to announce the installation of new leadership for our highly successful Asia Business and Education Programs. Dr. Arivalan Ramaiyah, center, and Dr. Lee Karling, left, have been elevated to Co-Directors for the Asia-based Business and Education Programs. These award-winning programs are conducted via a blended model, integrating residential executive development seminars and distance learning mentorship. Dr. Premkumar Rajagopal, right, has accepted the honored role of Senior Academic Advisor for Akamai's Asia-based programs. Akamai is proud and fortunate to have such superior quality leadership in Asia.
View Bios of Asia Academic Leadership
Akamai University Advisor, Diane A. Sears,
US Coordinator for 2013 International Men's Day
Diane A. Sears is the United States Coordinator for 2013 International Men's Day; a member of the International Men's Day Coordination Committee where she represents the United States; Chair of the USA 2012-2022 International Men's Day Ten Year Plan; the Managing Editor of IN SEARCH OF FATHERHOOD®, a quarterly international Fatherhood and Men's Issues journal; and author. Ms. Sears has been a long time member of the Akamai University's University Council of Advisors for Fatherhood and Men's Studies, housed within the Applied Psychology Program. View Diane Sears' article on Healing and Humanization:
An Investment in the Future
Dr. Waleed Libda, Akamai's First Graduate
Experiencing Professional Achievement
Dr. Waleed Libda of Windsor, Ontario received his Doctor of Philosophy in Applied Health Science with research concentration in Clinical Toxicology from Akamai university in 2002. He was Akamai's first graduate. Dr. Libda now serves as Chief Medical Technologist at Burns Lake Hospital, Burns Lake, British Columbia, Canada. In his leadership position, in addition to major staff and materials oversight, he ensures quality control programs are performed and dispatched and the data is reviewed to identify potential problems and maintained compliance with safety and risk-management guidelines. Further, he ensures compliance with government requirements, hospital policies, and laboratory procedures.
Dr. Christina Ross, Akamai Energy Medicine Graduate
Achieves Publication in Journal of Inflammation Research
Dr. Christina Ross, a 2012 Energy Medicine Program graduate at Akamai University is a board-certified Polarity Practitioner (BCPP) practicing energy medicine for over a decade. She received Bachelor's degrees in both Psychology and Physics from the University of North Carolina at Greensboro. Her dissertation at Akamai University involved research at the Wake Forest School of Medicine's Institute for Regenerative Medicine, studying the effect of pulsed electromagnetic field on cell signaling in an inflammatory response model. She hopes to one day teach energy Medicine to medical students.
Dr Christina Ross has a number of recent publications including her recent article co-authored with Dr. Benjamin S. Harrison, published in the Journal of Inflammation Research. To view the abstract of this article, and download the full article, access via the following website:
Effect of pulsed electromagnetic field on inflammatory pathway markers in RAW 264.7 murine macrophages
Ghana Union of Professional Students Congratulates
Dr. Samuel Peace Obeng, Ghana Program Director
Dr. Samuel Peace Obeng, President at Ambassadors College, Accra, Ghana was congratulated by the Ghana Union of Professional Students (GUPS) for his outstanding leadership in building educational opportunities at the foundational level for post-secondary education students. Dr. Obeng serves as Akamai University Program Director for six ladderized diploma and associate degree programs in the fields of Business Management and Administration, Human Resource Management, Journalism and Mass Communication Studies, Marketing, Accounting and Financial Management, and International Trade, Logistics and Shipping Management. The student body welcomes participants from among the following national groups: Gabonese, Congolese, Ivorian, Burkinabe, Beninios, Togolese, Cameroonian, Nigerien, Nigerian, Ghanaian, Equatorial Guinean, Guinean, Chadian, Central African, Malian, Liberian, and Senegalese. The graduates from these programs have found success in their career fields and in further education, and they find a home in the residential environment in Ghana.
View more about Dr. Peace Obeng's educational achievements.
The Ghana Union of Professional Students
The Ghana Union of Professional Students was established in 2001 to foster unity is an umbrella body for professional tertiary institutions in Ghana. It is one of the most active blocs in the National Union of Ghana Students (NUGS). GUPS promotes cooperation, understanding and friendship among its member institutions. It conducts its affairs to seek academic, social, and general welfare for all students of its member institutions. It acts to protect and safeguard the rights and interests of professional students and Ghanaian students as a whole and to inculcate in students a spirit of discipline, solidarity, revolutionary awareness and patriotism. To view more about GUPS,

Dr. Sandra Kolbl-Holman Appointed
as Sustainability Studies Program Director
The leadership of Akamai University is pleased and confident in the appointment of Dr. Sandra Kolbl-Holman as the new Program Director in Sustainability Studies. Her outlook for sustainability is highly likely to move our programs forward toward world-class quality and integrity. Dr. Sandra Kolbl-Holman came to Akamai University with a multi-faceted international scope, through her education, experience and career achievements. Dr. Kolbl-Holman is building a peace-oriented, humanitarian-focused project with the founding mission and goal of creating global sustainability, which starts with the essence of human life and moves to a gestalt which reaches out in all directions from the ground level of every village and every city block.
View Dr. Sandra Kolbl-Holman's full biographical sketch
The Sustainability Studies graduate program at Akamai University pursues pioneering scholarly pursuits and is appropriately divergent in nature. Whether our graduate students are interested in the essence and intersections of human life, bio effects, public health concerns, energy issues, corporate growth, global environmental matters, water resources, poverty reduction, international relations, psychological impacts of sustainability for the future, or our ecological change, students find this discipline to be their new academic home.
Explore the Sustainability Studies program overview
Akamai Re-Establishes Educational Affiliation
with
International Foundation for Research into the Nature of Man
Akamai University has recently signed a memorandum of understanding returning into association with the International Foundation for Research into the Nature of Man ---Institute of Medicine and Advanced Behavioral Technology---City of Juarez, Mexico. Graduate programs are being finalized in the fields of Human Sexuality and Addictionology, to be instructed in the Spanish language for Mexico and Central and South America, both leading to licensing in Mexico. In the front row, fifth from left is Dr. Sergio Rueda, IFRNM Chairman, and seventh from left is Dr. Stanley Krippner, Senior IFRNM Advisor and longstanding member of the senior faculty at Akamai University.
Akamai history shows that our commencement exercise held in Juarez, Mexico on June 12, 2004 was an outstanding success. Seven Master's students who had completed Akamai's Human Sexuality and Rational Emotive Behavioral Therapy Program received honors before an audience of more than 100 attendees, family members, friends, students, faculty members and honored guests. Subsequently, many of these graduates were admitted to licensing in Mexico.
The prospective affiliate graduate programs in Addictionology are approved for licensing by the Mexican Certification Board for Addictions, Alcoholism and Tobacco. The Human Sexuality Program, likewise, is accredited by the Department of Education in Mexico. These programs are also respected by the International Certification and Reciprocity Consortium.
Akamai Appoints Dr. Marena Koukis
Chair of Institutional Review Board
Dr. Marena Koukis has been appointed by Akamai University to serve as Chair of the Institutional Review Board (IRB). Along with Co-Vice Chairs Dr. Ruth Huffman-Hine and Dr. Christopher Johannes, the IRB is comprised of a team of faculty members and student representatives that collaborate to ensure the integrity of the research being produced at AU. Our IRB represents the federally mandated committee charged with the responsibility to review proposed research in order to ensure that the rights of research participants are protected, and that risk of harm to participants is minimized. We are excited to have such a dynamic group to support our students and faculty with their research.
Dr. Koukis earned her PhD in Psychology from Saybrook University, and was the first graduate awarded their Dream Studies Certificate. She was also the recipient of the 2005-06 Saybrook President's Scholarship Rudy Melone Award for her academic accomplishments and personal research. She has served on a committee for Pacifica Graduate Institute, and as a copyeditor for the International Journal of Dream Research. She is a past member of the California Association of Marriage and Family Therapists, and Psi Chi, National Honor Society for Psychology; and a current member of the American Psychological Association, Alpha Lambda Honor Society, and the International Association for the Study of Dreams. Dr. Koukis' main areas of interest are neuropsychology of dreams, consciousness studies, and family therapy. Her current research focuses on dream content during pregnancy. Dr. Koukis works with the Hall and Van de Castle Scale of dream content analysis, and has contributed to numerous dream research projects, journal publications, and a chapter in Perchance to dream: The frontiers of dream psychology.
Akamai Establishes University Chaplaincy
Appoints Rt. Rev. Dr. Harvey Menden
The Rt. Rev. Dr. Harvey Menden is ordained through holy orders within the Lutheran Evangelical Protestant Church. Dr. Menden is a Bishop and leads the Synod for the State of Georgia. Dr. Menden is a member of the International Society for Performance Improvement (ISPI) and has previously served on the Atlanta Chapter's board. The Rt. Rev. Dr. Menden is on the LEPC/GCEPC denominational Board of Advisors. As a bi-vocational clergy member he has held ordained leader servant positions in the church as a Deacon, Priest and Bishop. Religious research interests include the field of Apologetics, a theological science which has for its purpose the explanation and defense of the Christian religion. Dr. Menden's doctoral research was titled "Leveraging Apologetics for Successful Evangelism." Dr. Menden's religious education includes an M.T.S. from Agape Seminary, D.Min. from CBCS, an M.A. and Ph.D. from Southwest Bible College and Seminary. Dr. Menden received his Ph.D. in Business Education from International Institute for Advanced Studies, an MBA from NU and a BS in Political Science from the State University of New York.
Visit Lutheran Evangelical Protestant Church website
Dr. Menden has served as a Performance and Learning Consultant for multi-billion dollar businesses and previously held the position as a Director of HR Planning, Director of Training and Organizational Development at Adecco, Senior Consultant for the Human Resources Organizational Capability Group at BP Amoco Corporation. He has provided services to Fortune 500 companies such as The General Electric Company, The Coca-Cola Company, Black and Decker, Canada Life, and Little Tikes. He possesses extensive experience within Human Resources, Organizational Development, Organizational Behavior, International Business, and Adult Education.
Visit the webpage for the Office of University Chaplain
Dr. Seamus Phan Online Video
The Zen Art of Leadership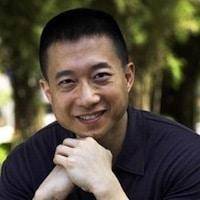 Dr. Seamus Phan is consider to be among Asia's leading thinkers and speakers on leadership. His video on The Zen Art of Leadership is an excellent enample of his teaching. DR. Phan has instructe a number of excellent short courses, including The Zen Art of Leadership and Zen-based Entrepreneurship, showing his students a BETTER WAY to lead and manage their businesses.
Play The Zen Art of Leadership Video
Dr. Seamus Phan was among the founding faculty members at Akamai Univerity, when the institution took shape in 2002. His most memorable contributions encircled the importance that the new University uphold the highest ideals, vision and meaningfulness. Dr. Phan has exhibited a high quality of interpersonal and teaching skills and excellence working with students and faculty members from diverse ethnic and cultural backgrounds. His colleagues have commented that he is unusual in his balance of capabilities, teaching, counseling, and leadership.
Visit the Website of Dr. Seamus Phan
Longstanding Akamai Adjunct Faculty Member
Dr. Premkumar Rajagopal Newly Appointed
President and Vice-Chancellor of AIMST University
Dr. Premkumar Rajagopal, a long standing member of the Akamai University adjunct faculty, has been newly appointed as President and Vice-Chancellor of AIMST University. Dr. Premkumar received his MBA from Northern University of Malaysia and his Ph.D. in Supply Chain Management from University of Science Malaysia. He served as Manufacturing Superintendent at Seagate Technology; Logistics Superintendent, Logistics Manager, and Head of Supply Network Planning, and Logistics Integrator at Intel Technology. Dr. Premkumar served as lecturer at Jabatan Veterinar Kluang, Institute Veterinar, EDS Advance Academy, Malaysia and MBA lecturer at University of Southern Queensland; University of Sunshine Coast; University of Nottingham Trend, UNITAR, USM and University of Midwest Missouri. Dr. Premkumar presented papers at the International Conference ICORD on operations research for development and International College on developing trends in logistics for Sedaya. Most recently, Dr. Premkumar's papers were accepted by the Asia Pacific Logistics Federation Conference; British Academy of Management; and Operation Research Society UK. Dr. Premkumar's teaching and consulting interests include corporate strategic management, organizational behavior and development, people management, and logistics and supply chain management. His current research interests include supply chain initiatives and trends in logistics (reverse logistics). Dr. Premkumar is a member of the Graduate Society at University of Science Malaysia.
AIMST University is registered and fully accredited with the Ministry of Higher Education, Government of Malaysia, as a tertiary educational institute under Sections 38 and 39 of the Private Higher Educational Institutions Act of 1996. It formally began its operations on 30 October 2001, coinciding with its registration with the Department of Private Education under the Ministry of Higher Education. A sprawling 230-acre campus at the foothills of Gunung Jerai in the historically important Bujang valley in Semeling (Kedah) is the permanent campus of the University.
Dr. James Oschman Presents
Energy Medicine Certification Training
in Kuala Lumpur, Malaysia, 22-23 September 2012
Dr. James Oschman presented a dymanic certification program in energy medicine at Kuala Lumpur with 57 participants in attendance during 22-23 September. Dr. Jim Oschman is the award-winning author of Energy Medicine: the scientific basis, published in the Spring of 2000 by Churchill Livingston/Harcourt, Edinburgh. The book is giving the most ardent skeptics a logical and scientifically sound basis for a variety of complementary and alternative therapies. Recently, Elsevier Health Sciences published Jim's second book, Energy Medicine in Therapeutics and Human Performance. The research provides new insights into the ways the body can function in peak athletic and artistic performances and in profound therapeutic encounters. Jim lectures widely on the science behind a variety of complementary and alternative therapies.
Dr. James Oschman's research has led the useful insights that can help all therapists better understand and advance their work and explain it to others. Jim has both the academic credentials and the background in alternative therapies to carry out his explorations. He has degrees in Biophysics and Biology from the University of Pittsburg and has worked in major research labs around the world. His scientific papers have been published in the world's leading journals. To learn about the theories and practices underlying complementary methods, Jim has both taught and attended various classes around the world and experienced a wide range of bodywork techniques. He has also become involved in the development of cutting edge medical devices and other applications of the emerging concepts of energy medicine. Jim is a member of the Scientific Advisory Board for the National Foundation for Alternative Medicine, and is the recipient of the Foundation's Founders Award. He has also received a Distinguished Service Award from the Rolf Institute.
View Video by Dr. James Oschman on Energy Medicine
Find Akamai University at Hawaii News Now
WHAT STANDS BEHIND THE AKAMAI MISSION
Akamai believes amelioration of major world problems and creation of sustainable lifestyles and global practices to be the hallmarks of responsible individual and corporate world citizenship. As generators of new knowledge and developers of new systems, our sole mission as an institution is the advancement of the human condition and sustainability of the planet.
Examine Akamai's Mission in More Detail
The Challenges we Face
Roughly 1.3 billion people live in absolute poverty with nearly 25 million being added to their numbers each year. Hundreds of millions of people have no running water to drink or bathe themselves. One hundred million people do not have homes to live in and must spend their lives on the streets and pavements, their children never knowing the security of a suitable shelter. (World Bank and the United Nations)
Already, more than ten percent of the earth's vegetated surface has been degraded, an area larger than India and China combined. This desertification, caused by overgrazing domestic animals, over-cultivation, salinization, and deforestation, has already begun to impact over 35 percent of the land surface of the Earth and the situation is worsening (United Nations Environmental Program).
The children of many nations suffer appalling abuses at the hands of their own countrymen and represent a huge and voiceless population seldom represented in the international human rights arena. Street children are frequently abused by police, or imprisoned in inhumane conditions. Because of their vulnerable condition, young people are often used as soldiers, and bonded laborers. Governments are known to perpetrate or acquiesce in systematic human rights violations against women, citing customs and rigid concepts of privacy as justifications for the subordination of women. (Human Rights Watch)
Human culture now has the potential to inflict irreversible damage on the environment and on its life sustaining systems and resources. Already, critical stress suffered by our environment is clearly manifest in the air, water, and soil, our climate, and plant and animal species. Should this deterioration be allowed to continue, we can expect to alter the living world to the extent that it will be unable to sustain life, as we know it. (Union of Concerned Scientists)
More than half the World population lacks access to the badly needed essential drugs. More than 150 million children are born every year worldwide and approximately 10% of these will never see their fifth birthday. One child dies every other second, due to malnutrition, hunger and poverty. It is estimated that one quarter of the World population is subject to chronic intestinal parasitic infections, which have insidious effects on growth, malnutrition, and cognitive functions. (World Health Organization, World Health Report)
Akamai University Supports
Competent CEO Program
Mastering World Class Business Strategies
B-Suite Hotel, Penang, Malaysia
Date: 10 – 16 November, 2012

Akamai University is supporting the Competent CEO Program, delivered by award-winning EDS Business School, presenting a network of well-informed, action oriented colleagues who are committed to the success and welfare of their businesses and the industry. The Competent CEO Program is designed to optimize the learning experience of participants. Knowledge exchanges are built into the curriculum, learning groups provide opportunities for exploring issues across business and cultural boundaries, and social activities promote a spirited camaraderie that leads to deep and lasting connections. This program has been created for business leaders, professional and senior academicians, providing tools, frameworks and an international networking to help participants take their business to the next level. Participants gain new insights on proven strategies for sustainable success.
Learn more about the Competent CEO Program
AKAMAI AFFILIATE --AMBASSADORS UNIVERSITY COLLEGE
CONDUCTS DYNAMIC 2012 MATRICULATION CEREMONY
On Friday, 13th July, 2012, Ambassadors University College conducted its 2012 Matriculation Ceremony at Accra, Ghana. Ambassadors is a longstanding educational affiliate of Akamai University, conducting diploma and associate's level programs under the University's oversight and advisement, resulting in a superior level of excellence. The vision of Ambassadors University College is to develop the next generation for the purpose of achieving a common tool for local, national and world development. Ambassadors University College is a private, non-sectarian institution, which admits students of any race, color, national and ethnic origin. Currently, the extensive student body includes participants from the following national groups: Gabonese, Congolese, Ivorian, Burkinabe, Beninios, Togolese, Cameroonian, Nigerien, Nigerian, Ghanaian, Equatorial Guinean, Guinean, Chadian, Central African, Malian, Liberian, and Senegalese.
View Photo Album on Akamai Facebook
LONG TIME AKAMAI AFFILIATE –EDS BUSINESS SCHOOL
HONORED BY FIRST WORLD EDUCATION CONGRESS
The First World Education Congress 2012, which gathered during 29th and 30th June, 2012 at Taj Lands End, Mumbai, India, brought a good number of global personalities in education and academics under one roof. The theme for the First World Education Congress was Learning in the
21st Century: Right and Access to Education.
Akamai University is pleased to announce that the Congress honored EDS Business School
with the B-School Leadership Award.
Read More about World Education Congress
EDS Business School, a superior, award-winning executive training institution, headquartered in Malaysia has been
in affiliation with Akamai University since 2004.
Read More about EDS Business School
Dr. Anthony Maranto Attends 2012 Capitol Hill Ocean Week
During the first week of June, Dr. Anthony Maranto, Akamai Vice President, was honored to once again participate in "Capitol Hill Ocean Week" (CHOW) hosted by the National Marine Sanctuary Foundation (NMSF) and the NOAA National Marine Fisheries Service. Read Dr. Maranto's commentary on his experience at Capitol Hill Ocean Week.
Akamai University Faculty Elects New Academic Council
The Academic Council at Akamai Unversity was founded by the initiative and leadership of Dr. LaWanna Lease Blount, Dr. Anthony Maranto, and Dr. Douglass Capogrossi in 2003. Over the years, as the Council elected new Chairs, Dr. James Wear and Dr. Deryl Gulliford were both able to contribute greatly in moving the Council toward a more effective quality assurance body within the structure of the University.

The Council is composed of seven voting members and the most recent past Chair. Members are elected from faculty in good stanmding from the programs for study at the University. The Council has extensive advisory powers and responsibilities for all academic activities of the university, including curriculum and instruction, research, academic support, and quality control. The Council oversees the quality of conduct of on-going academic programs and advises relative to elimination of existing programs. It investigates and recommends new and revised academic policies and procedures for consideration and approval by the University's Board of Directors. Each year, the Academic Council holds its organizational meeting and elects officers for the coming year. The 2012 elected Council includes Dr. James O. Wear, Dr. Michael J. Cohen, Dr. Mary Jo Bulbrook, Dr. Christopher Johannes, Dr.Deryl Gulliford, Dr Mirjana Radovic-Markovic, and Dr. Elliot Benjamin. Their photographs are shown below in that order.
Akamai University Releases Spring Edition
Pacific Journal of Science and Technology

Dr. Anthony Maranto, Senior Editor of the Pacific Journal of Science and Technology has announced the release of the Spring edition of the Journal. The Pacific Journal of Science and Technology (PJST) is a peer-reviewed electronic journal of interdisciplinary scientific research, theories, and observations. PJST is a semi-annual publication of Akamai University, Hilo, Hawaii. The mission of this journal is to provide a non-commercial platform for the dissemination of scientific research and theory across the academic disciplines. We seek to facilitate greater communication between the scientific assembly at Akamai University and the larger scientific community. To this end, the PJST provides a platform for research conducted both inside and outside of our university. As a non-profit institute of higher learning, Akamai University seeks no publication or distribution fees from the PJST. The journal is provided strictly in the spirit of academic and scientific discourse and in support of our institutional mission of improving the human condition.
Biographical Sketch of Dr. Anthony Maranto
President Capogrossi Presented the Tibetan Khatas
A Yellow Scarf of Respect from Akamai Tibetan Graduate Students
At the 2012 Asia-Pacific Convocation Awards Dinner in Honor of the tenth Anniversary of Akamai affiliate EDS Business School, four Tibetian graduate students of Akamai University presented the yellow scarf of honor to seven higher education leaders as a symbol of respect for their contributions to betterment of the human condition. President Capogrossi shown above with his lovely wife, Fely Angeline, shortly after receiving the Tibetan Yellow Scarf of Respect. Dr. Douglass Capogrossi was quite honored and appreciative upon receiving this high showing of respect. During the past ten years, I have been privileged to receive many honors and awards in Africa and in Asia. I prize this khatas quite highly! --Dr Douglass Capogrossi


Greeting from our President

Statement of Accreditation

Our Programs of Study

The Akamai Mission
Akamai believes amelioration of major world problems and creation of sustainable lifestyles and global practices to be the hallmarks of responsible individual and corporate world citizenship. As generators of new knowledge and developers of new systems, our sole mission as an institution is the advancement of the human condition and sustainability of the planet.
Examine Akamai's Mission in More Detail

Akamai Methods of Instruction
Akamai University uses a blended model of education program delivery, utilizing tested models of individualized distance education, and cross-border residential seminar support programs.
Read more about Akamai Methods of Instruction

The Akamai Model of Education
Traditional research literature shows overwhelmingly that distance learning can achieve cognitive outcomes equal to those achieved by the more traditional means of educational delivery for adults. In fact, distance learning is understood to have an advantage over more traditional strategies when learning is closely aligned and related to the reality of life and work, such as under conditions where students remain fully engaged with their professional tasks while under the mentorship of qualified academics.
Read more about The Akamai Model of Education